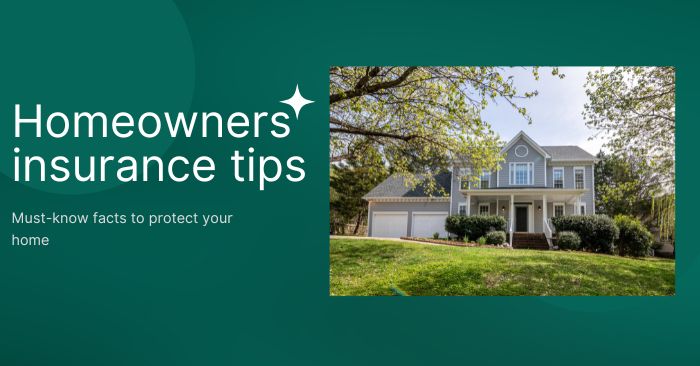 Getting homeowners insurance can seem daunting. There are many insurance options with different coverages available, and you might be wondering which policy is best for you and your household. 
Don't worry. The more you understand homeowners insurance, the easier the decision will be.
What is homeowners insurance?
Homeowners insurance provides financial protection to your home in the case of certain perils. This can include damages from hail, winds, lightning and more. 
What does homeowners insurance cover? 
Standard homeowners insurance financially covers up to 16 perils. A few of these perils are lighting strikes, fire, high winds and burglary. 
For example, your home may be damaged by strong winds due to a storm. Your policy would offer coverage after your deductible to repair damages to your home from the storm. 
Having homeowners insurance is essential, but may be a necessity depending on where you live. Some areas are prone to tropical storms. Others have yearly wildfires. Having homeowners insurance secures your home in the chance it's damaged by these perils. 
Some perils such as flooding are not covered by standard insurance policies. You may need to purchase additional coverage if you live in areas prone to perils typically not covered. 
Additional ways to secure your home assets 
On top of having homeowners insurance, there are many additional ways to financially protect your home from perils:
Dedicate a savings account for home emergencies.
Install an alarm system to protect from possible home break-ins 
Secure and remove any items in your yard that could go flying during a storm.
Create and maintain an inventory of major assets inside your home
You work hard for your property. Keeping your assets safe is crucial. By protecting your space with homeowners insurance, taking time to examine your home's needs and investing in home protection products, you help to secure your space before peril can strike.